Author Services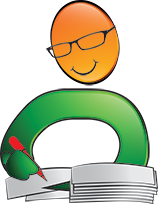 Proofreading, Editing, Critique
Getting help with your book from a professional editor is always recommended but often just too expensive. We have partnered with a professional editor with 30 years of experience to provide quality writing services at affordable prices.
Visit our Writing Services Page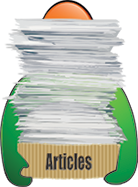 Hundreds of Helpful Articles
We have created hundreds of articles on topics all authors face in today's literary landscape. Get help and advice on Writing, Marketing, Publishing, Social Networking, and more. Each article has a Comments section so you can read advice from other authors and leave your own.
Tips on How to Find a Literary Agent for Screenplays
After you have written a wonderful script and you have polished it thoroughly, the next step is to determine how to find a literary agent for screenplays. This literary agent will help you sell your screenplay to a producer or a publisher. This article will orient you on how you can find a screenplay agent.
Visit your local library or purchase some books on literary agents so you can learn more on how to find a literary agent for screenplays. Most of the best books that you can use to look for literary agents are published annually. You may check the latest edition of these books online
You should check out the literary agents who will most likely accept the genre of your script. For instance, if you wrote a screenplay that borders more on the dramatic side, you have to look for literary agents that like drama.
Select the new agents and those who have just started to establish their place in the industry. These agents are more willing to work with people who are just starting off in the field of screenplay writing as well. One of their primary aims at this point is to expand their network of clients. If you can initiate a connection with literary agents who have already been in the industry for a while, you should make sure that they are accepting new screenwriters.
If you liked a certain movie, you should check out its credits to learn who its screenwriter is. You may contact the Writer's Guild by calling them on the phone or visiting their official website. This will help you learn more about the literary agent who represented this screenwriter.
List some of the possible locations where you can find literary agents. You may arrange the list of agents according to the level of popularity that they have already gained for a given period of time.
Compare the script agents on your list with those that have been listed in the Writer's Guild to make it easier for you to find a literary agent for screenplays.
The Writer's Guild provides a list of agents at least twice a month. If your chosen agency is not in the list provided on the official site, err on the side of caution and do not send your work to that agency.
Send your query letters to areas where agents are most abundant. You may send out at least ten letters for a start.
In writing your script, you must do so in universally acceptable formats that you can find on numerous screenwriting applications. One good example of a screenwriting application is Final Draft. If you cannot write your script using the prescribed formats, it will be difficult for you to follow through the methods on how to find a literary agent for screenplays. This is because it will most likely fail to get past readers even if it has been written well.