Author Services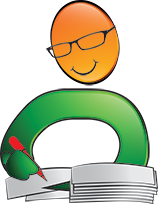 Proofreading, Editing, Critique
Getting help with your book from a professional editor is always recommended but often just too expensive. We have partnered with a professional editor with 30 years of experience to provide quality writing services at affordable prices.
Visit our Writing Services Page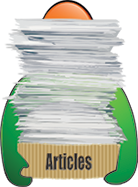 Hundreds of Helpful Articles
We have created hundreds of articles on topics all authors face in today's literary landscape. Get help and advice on Writing, Marketing, Publishing, Social Networking, and more. Each article has a Comments section so you can read advice from other authors and leave your own.
Tips on Self-Editing your First Draft
You are done with your novel, now it is time to edit. Self-editing can be a rigorous activity that many overlook yet it is necessary for the success of your book. There are a few tips that you could make use of to create the work you originally envisioned and that readers will enjoy.
Before you begin going through your draft, give yourself a bit of time first. This will help you in many ways. It will give you a much-needed break after you have completed the first draft of the novel. Writing a whole manuscript is tiring and can become stressful. Allowing yourself time in between the writing and editing processes will help you rest and become rejuvenated for the next phase.
The benefit of taking a break is that when you get back to the draft for the editing process, you will be in a better position to evaluate the manuscript from a fresh perspective. You will also forget earlier tightly held ideas for the plot and hence be able to come up with new and creative features that you may not have thought of before.
The second most important tip is to reread the novel once again before starting to edit. Editing requires that you have the overall picture in mind which will require you to understand the whole story first before beginning the editing process. Reading the novel will also help you identify the structure and the direction you intended for the story and hence evaluate whether this was achieved.
After reading the novel, compare scenes and themes with the overall direction of the story. Do the scenes fit into the plot and which, if any, are not necessary. This also applies to the characters in the story. Are there characters in the book who do not help in telling the story and only add details to your work? Remember also to check consistency at this stage. Do the characters act, converse and think consistently in the plot and if there are changes, are they justified? Are the changes also well-developed so as not to appear rushed and ultimately become confusing to the reader? It is also important to ensure that the characters create an emotional connection with the reader and that they are not too unfeeling.
As you evaluate your draft, note what does not work and what would work in places where disconnects and inconsistencies appear. Think about the whole plot and assess whether the new changes would fit into it to ensure the story remains cohesive throughout. If any part of the plot does not fit, do not keep it for fear of losing it. Brainstorm on other ideas and come up with the best fit.
Self-editing does not dispense with the need to engage a professional editor to review your manuscript. A professional editor will help evaluate the work from an unbiased perspective which is how the average reader will evaluate your work. Friends and family may offer biased opinions to be helpful.
Written by Readers' Favorite Reviewer Edith Wairimu