Author Services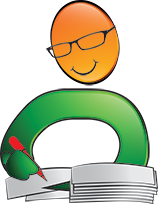 Proofreading, Editing, Critique
Getting help with your book from a professional editor is always recommended but often just too expensive. We have partnered with a professional editor with 30 years of experience to provide quality writing services at affordable prices.
Visit our Writing Services Page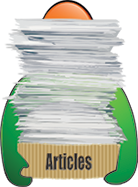 Hundreds of Helpful Articles
We have created hundreds of articles on topics all authors face in today's literary landscape. Get help and advice on Writing, Marketing, Publishing, Social Networking, and more. Each article has a Comments section so you can read advice from other authors and leave your own.
Tips to Promote Your Novel Locally for Indie Authors
Indie authors have a hard time promoting their novels when they are able to publish them. Whether you self-publish your novel or you are having your novel published through a traditional publisher, you will have to promote your novel to be able to get the attention of the masses. For new and indie authors, promoting a novel or a book is a daunting task. Since this is an unknown task that they don't have any experience with, they hesitate in taking a step into this necessary task.
However, promoting your book or novel locally can be a very advantageous move for you. With the right efforts, you can help in increasing the sales of your book or novel, make it known to many people and ensure that you are able to get maximum response from the right audience. Here are some tips that will help you promote your novel or book successfully.
Have a Fundraiser
It does not matter if you are self-publishing your novel or if you are having your novel published, you need to market your novel. The easiest way to do this is by having a fundraiser. It will help you gain visibility; you will be able to promote your book to the masses and much more. If you are having your novel published then the publishing house will be happy to help you with it because they will gain book sales from the fundraiser and will even promote the fundraiser on their social media accounts. You can also promote the fundraiser through your own social media platforms too.
Attend Local Conferences
Local conferences can also be very powerful in this regard. Conferences provide opportunities for networking and simply spreading the word around can do wonders for you. You can attend literary events and reading opportunities at local libraries where you can meet fellow authors who can get you connected with the right people to spread the word around and promote your novel.
Join Your Local Book Club
Another way to promote your book or novel is by contacting your local book clubs and libraries. You can check your local libraries to see which book club you can contact and which of these book clubs host new book reviews. You can send a copy of your book to the local libraries and look for a response. This can help you attract the attention of more people.
Use Social Media
Social media is very strong these days and you can make good use of it. You can use platforms such as Instagram where there are hundreds of book bloggers who promote novels and review them and basically spread the word around. Reach out to these Instagramers and they can help you promote your novel or book for you. Some of them might charge you, but most of them would do it for free if you send them the novel.
These are tips that you can use to promote your novel or book. A little effort goes a long way so put in your effort and it will pay off.
Written by Readers' Favorite Reviewer Rabia Tanveer