Author Services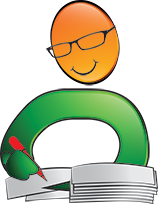 Proofreading, Editing, Critique
Getting help with your book from a professional editor is always recommended but often just too expensive. We have partnered with a professional editor with 30 years of experience to provide quality writing services at affordable prices.
Visit our Writing Services Page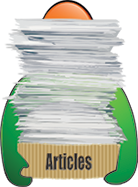 Hundreds of Helpful Articles
We have created hundreds of articles on topics all authors face in today's literary landscape. Get help and advice on Writing, Marketing, Publishing, Social Networking, and more. Each article has a Comments section so you can read advice from other authors and leave your own.
 To Quit or Not to Quit -  Part 2
So, you know you need to quit stuff, but what? "I quit" are two of the most powerful words but only if you know where to say them. According to Seth Godin, a popular blogger, "Winners quit fast, often and without guilt". Why? Because they work out almost straightaway that they are not focusing on the right things.
There is nothing wrong with quitting because it frees up precious time that you need to use elsewhere in your book, such as the characters, the plot, and so on.
Quitting the Guilt-Free Way
First, ask yourself these questions:
Do you really care about the story?
Are you in love with a particular character?
Does that story arc even matter to you?
Do you get strong emotional feelings about a scene?
Is checking your social media or watching your favorite show more important than your writing project?
Answer yes to any of the first four, keep going. Answer no to any of the first four and yes to the last one and you might as well call it a day now. Your time is incredibly valuable and you can't waste it on anything that doesn't mean anything. If the story really isn't working for you or a character just doesn't do anything for you, then you won't get the best that your imagination can offer. Until you let go and quit, your imagination will continue to be stunted and so will you.
When to Keep Going
You quit that project that wasn't working for you; what next?
You must find something that you can wholeheartedly devote your time, attention and energy to. You might have quit one book but that doesn't mean you can't write the one book you always wanted to write. If you cut a character that wasn't working, go dream yourself up a new one, the character you always wanted to write and that fits your story to a tee.
Don't quit everything you start, though, or nothing will get finished.
If you have that one story you always wanted to write, make sure that you, and only you, can tell it with the passion it needs. You must be hopelessly in love with that story, with every character, scene and every single emotional beat of it.
You are going through that writer's dip whether you like it or not and you will get burned. If you don't love what you do, you cannot survive. If you do love what you do, you will thrive and you will master it.
The most important thing to remember is this – if anything, no matter what it is, does NOT seem important to you, if it doesn't matter, drop it and walk away. Now. This minute.
See adversity as a friend, not a foe. It is what holds back those who still dream of writing a book but never get around to it and it is what will see you through to success. You are the one that will survive the dip, will thrive in it because what you are writing is the most important thing ever.
Written by Readers' Favorite Reviewer Anne-Marie Reynolds