Author Services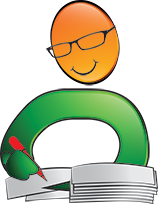 Proofreading, Editing, Critique
Getting help with your book from a professional editor is always recommended but often just too expensive. We have partnered with a professional editor with 30 years of experience to provide quality writing services at affordable prices.
Visit our Writing Services Page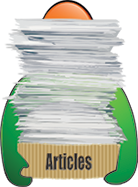 Hundreds of Helpful Articles
We have created hundreds of articles on topics all authors face in today's literary landscape. Get help and advice on Writing, Marketing, Publishing, Social Networking, and more. Each article has a Comments section so you can read advice from other authors and leave your own.
Top Mistakes That Authors Make When Writing Query Letters
The following are some of the most common mistakes that get authors' query letters tossed aside.
Cheesy lead: An author should minimize cheesy rhetorical questions and comments in a query letter. It is better to lead with facts or else a reader might interpret it as an attempt to create more sensation than the facts warrant.
Confusing blurbs: When an author is writing a synopsis, he should make it as easy for the agent understand as possible. Sometimes authors introduce too many characters in the synopsis when only the main character would suffice. The synopsis might also be focusing more on the theme than being plot-driven. Sometimes authors might forget that a synopsis should only be a teaser and they attempt to tell the whole story.
Appearance: Query letters should be clean, printed on high quality paper, and they should NEVER be photocopied. Sometimes authors might send query letters that are poorly formatted. Such mistakes are not taken lightly by agents and they are likely to discard the letters.
Mentioning prior works: A query letter should only talk about the book that you are trying to pitch to the agent. If you have one or more unpublished manuscripts lying around, you should not mention them. An agent might think that you are trying to find a way to make him sell your other manuscripts as well. There is a good reason they didn't get published and agents don't want to deal with failed projects.
A bio with split personalities: Sometimes authors might fail to notice that they started their bios in first person, changed to second person somewhere midway, and ended in third person. Authors should look out for runaway pronouns because they could put agents off.
Groveling: Although you don't have experience and have never published a book before, you must resist the urge to beg for mercy. An agent will judge you by your confidence, even if you don't have many previous works to show.
Too Much Information: It is recommended that you include anything in your bio which makes you unique from other people. However, know that there is a limit to the amount of information you should share.
Listing publishing credits that don't qualify: It is the job of agents to know about publishing credits. Avoid bad credits at any cost because they may show that you are trying to fool the agent or don't know much about the industry in which you work.
Copyright sign: You have to include the copyright symbol on your work. Failing to do so signifies inexperience.
Cover art: Do not include any cover art if you know how the industry works. There is a big chance that the choice of cover art will not be left to you if you get a book deal.
Meaningless flattery: Agents read many query letters in their day-to-day activities. Therefore, if you attempt to flatter one, make sure that it is genuine or else s/he will see right through it.