Author Services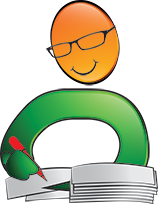 Proofreading, Editing, Critique
Getting help with your book from a professional editor is always recommended but often just too expensive. We have partnered with a professional editor with 30 years of experience to provide quality writing services at affordable prices.
Visit our Writing Services Page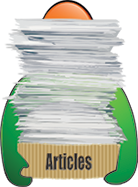 Hundreds of Helpful Articles
We have created hundreds of articles on topics all authors face in today's literary landscape. Get help and advice on Writing, Marketing, Publishing, Social Networking, and more. Each article has a Comments section so you can read advice from other authors and leave your own.
Utilizing Instagram's Features to Grow Your Audience
I have a poetry book out, released toward the end of October, so it's been out for a while now, and my main platform of marketing is Instagram. But how do you grow your account, increase your sales, and stay on top of trends, all while trying to make sure you don't face burnout or feelings of being overwhelmed? Let me tell you how I balance it all. (Please note: these tips are what worked for me and may vary depending on the reach of your own audience and ability to have a similar schedule.)
I'm going to cover most, if not all, of Instagram's features that you can and should be using. Whether it's to grow your account for more readers on your work or to increase sales on your small business, by the end of this blog, I'll have you made into an Instagram Marketing Pro.
1. Reels.
I mentioned before in a past blog about how Instagram reels are the new Tiktok. If you're unfamiliar, reels are short videos that you can put music or voiceovers to that show a glimpse of whatever it is you want to share. My favorite reels to share are mini vlog-style ones, but if my work week is busy, or I just forget, having a constant stream of those style reels just won't be possible. So I settle for some more simplistic styles that are super easy, super quick, and will still generate some decent engagement: a book video, for example.
I take a short video of a random page of my book and put trending audio over top. (Trying to find trending audio? Look for a little arrow next to the audio title. Arrow there? It's trending, use it fast.) Sometimes, if it's a short poem or a poem I really love, I'll do a voice-over of myself reading it.
However you decide to film your reels, make sure to use a trending audio, a not so distracting scene, and catch the viewers' attention with something to grab, for example: "Want to learn how to market your book?" It will pique their interest and make them stay longer on the reel, to which you can then either answer the question in the caption, or in the reel itself.
Reels are one of the fastest ways to grow your account engagement if you remain consistent with them in both scheduling and quality.
2. Hashtags.
The debate is still high up in the air over whether or not more or less is key to success with hashtags. I go with a happy medium of about fifteen, but you're more than welcome to have as many up to the limit of thirty as you'd like.
What I pay attention to most, when choosing my hashtags, is how many posts go up a week. You don't want to only use the hashtag #poets, which has 5.8 million posts, because your post is bound to get drowned in the sea of other posts. Aim for a hashtag with about 1k or more posts, but less than 500k, and make sure the tag fits your niche. This way, you are using a hashtag that is both true to your work and able to showcase your work without being overshadowed by others viewing or using the same tag.
It's recommended that you alternate the hashtags you use, too, to prevent accidental shadowbanning. Go with a mix of popular hashtags and less frequent hashtags, and change one or two every month.
3. Schedule.
A schedule is very important to both you and your audience. To keep yourself from getting swamped and overwhelmed, make yourself a schedule detailing when you're going to post and what you're going to post. I used to post three days a week, at the same time, when my engagement was just before its highest.
Having a schedule keeps your audience informed for when they can expect a post from you, which in turn can help boost engagement. You can also keep it new by swapping a regular feed post for a reel, or a carousel post so that your audience is almost always on their toes for what to expect.
4. Notable Mentions: Bio, Highlights, Lives
New followers are going to want to know a bit about you before hitting that follow button. Where are they going to look for that information? Your bio.
There is a character limit for the bio, so what you want to say needs to be short and clear. Mine includes my book title and where to purchase it, my Etsy shop name, and tagged magazine accounts that I volunteer for. You can separate each info line with an emoji of a book or a flower, especially if it matches your niche.
Highlights are probably the second stop followers will take when getting to know you. This is perfect for any information you want to share but couldn't due to the character limit.
A highlight is a spot for stories to stay after the 24 hours of them being posted. If you've done a Q&A on your stories, save them to a Q&A highlight with an appropriate cover so that followers can easily swipe through to learn more about you.
Lastly, IG Lives. They seem daunting, I know, but they're enjoyable for your audience and yourself. It's a perfect way of showing off your non-filtered personality, a way for followers to get to know you more with questions that can be answered almost immediately, and frequent Lives have shown to help boost engagement.
I recommend making a brand new account to practice going Live on, as it helps ease the worry of a stray viewer popping in when you've only begun figuring out how things work.
These are a few tips I have for marketing and growing an Instagram audience. I hope some of them help further your success. Remember not to get discouraged if you don't see a change as soon as you'd like; things take time, but you'll get there in the end.
Written by Readers' Favorite Reviewer Robin E. Williams