Author Services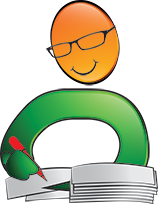 Proofreading, Editing, Critique
Getting help with your book from a professional editor is always recommended but often just too expensive. We have partnered with a professional editor with 30 years of experience to provide quality writing services at affordable prices.
Visit our Writing Services Page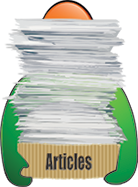 Hundreds of Helpful Articles
We have created hundreds of articles on topics all authors face in today's literary landscape. Get help and advice on Writing, Marketing, Publishing, Social Networking, and more. Each article has a Comments section so you can read advice from other authors and leave your own.
Ways Writers Can Write And Eat Without Cooking
I love to be able to write all day and not have to cook. It is bad enough that we have to write and clean. Right? The cleaning and cooking do take up a lot of our precious writing time. So, I do many things to avoid the cooking part, with most of the methods below.
Crock-Pots/Slow Cookers are my all-time favorite. In the morning, throw in the ingredients. In the evening, dinner is served with a superbly smelling house. I call the Crock-Pot my husband.
Microwaves are so simple. Use to heat up microwavable meals or there are even what are called mug meals that you can find recipes for online, such as a blog called Gemma's Bigger Bolder Baking, which has recipes for meals made in a mug.
Air Fryers are healthy and fast. I use an air fryer for fish, burgers, fries, etc. So many people get intimidated by air fryers. I simply fry anything on 375 F for 10 minutes. The food turns out tasting like restaurant food. I know most writers do not know what their pay is going to be from one time to the next. I also know that air fryers are expensive. Believe me, as they are worth every penny.
Lunch Meat Sandwiches are old-school. What person does not like a good down-home old-fashioned lunch meat sandwich, with so many varieties of meat, cheese, and bread? They are never boring and are always economical.
Blenders are more popular these days for things such as smoothies and protein shakes.
Jar Meals such as jars containing overnight oats, salads, etc are good to have stored in the fridge for grab and go.
Raw Fruits And Raw Vegetables are superb by themselves or dipped.
Tortilla Wraps can be prepared with any filling your little writer's heart desires. With this option, there is no right or wrong. Eggs, tuna, chicken breast, beef, fish, sauces, vegetables, cheese, etc. Again, another frugal option.
No Bakes, not all, but certain ones called No Bake Energy Balls are what I do have to prepare and make, but there is no cooking and these give one energy. Simply soften peanut butter in a bowl, toss in oats, roll into little balls then refrigerate. Voila, but you do not have to stop there. Use chocolate chips, dried fruit, etc. Energy Balls are very nice for that slump we writers often experience.
The final option is having a big snack, for example, a big container of yogurt or 3 cups of popcorn.
The above really does make life easier for me as a writer. Certain ones work better for some than others. I confess that I once attempted to make a Green Goddess Smoothie in a blender once. Well, the smoothie did not turn out too good.
The next time you go to your local library, take out cookbooks that are about the above. Write down a tiny meal plan once a week. Place the meal plan next to your computer, which is something I am teaching myself to do.
I hope the suggestions are helpful for you as a writer. Write on.
Written by Readers' Favorite Reviewer Leiann Lynn Rose Spontaneo