Author Services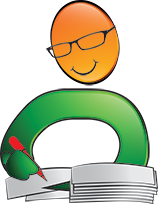 Proofreading, Editing, Critique
Getting help with your book from a professional editor is always recommended but often just too expensive. We have partnered with a professional editor with 30 years of experience to provide quality writing services at affordable prices.
Visit our Writing Services Page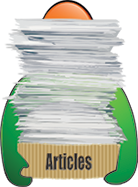 Hundreds of Helpful Articles
We have created hundreds of articles on topics all authors face in today's literary landscape. Get help and advice on Writing, Marketing, Publishing, Social Networking, and more. Each article has a Comments section so you can read advice from other authors and leave your own.
What I Learned from Reading Tolstoy
I still remember a few years back when I made the resolve to read and finish War and Peace. I read whenever I could find the free time including my lunch break at the office. One of my co-workers gave me a pat on the shoulder and told me that he admires me for my profound reading, and he added that he could never finish reading any of Leo Tolstoy's works.
War and Peace, being the most popular of Tolstoy's works, appears to be a gargantuan reading task for most. For starters, the paperback copy is over a thousand pages long, there are too many characters whose names are difficult to remember, and Tolstoy's themes are depressing. It's saddening to think that people skip on Tolstoy for these reasons. It's a huge loss for anyone who is weaned on reading happily ever after stories for they are missing out on one of the greatest literary masterpieces the world has ever known. Perhaps some of the reasons why I read Tolstoy might help encourage others to pick up and read one of his works.
1) He has an incredible writing style. He knows how to use cause and effect, such as the way he wrote about the wickedness of Napoleon and the power of Mikhail Kutuzov. He effectively combines characters, philosophy, and the span of time.
2) Other esteemed writers admire his work. Both contemporary and later generations of novelists appreciate his art even if some of them are masked as criticism. Arthur Conan Doyle was attracted to his earnestness and power of detail. Virginia Woolf declared him "the greatest of all novelists." Vladimir Nabokov showered The Death of Ivan Ilyich and Anna Karenina with praises, even if he wasn't thrilled with War and Peace.
3) He was a rebel with a cause. Tolstoy was not afraid to attack social inequality and the arbitrary powers that control pervading oppressive systems. He was particularly critical of both government and church authorities as he espoused freedom from persecution and living a life without the dictates of imposed morality. This caused his excommunication from the Church in 1901.
4) His words have a profound way of addressing existence. He gives freedom to his characters and focuses on the family as the building block. Situations in his novels fill the reader with an element of delight and horror. He was not conscious of his literary genius when he went out of his way to defy literary conventions and develop his own style.
5) He was a great teller of fables too. Tolstoy's How Much Land Does a Man Need? and What Men Live By are two of his memorable fables that will equally create a lasting impression on you. The former is a tale about a man whose greed for land causes him to forfeit everything. The latter is about an angel who is punished by God and is turned into a mortal.
If the thought of reading Tolstoy overwhelms you, begin by reading his short works of fiction. Getting introduced to Tolstoy through his short stories will give you an idea of his writing brilliance and. hopefully, will inspire you to tackle his longer works.
Written by Readers' Favorite Reviewer Vincent Dublado