Author Services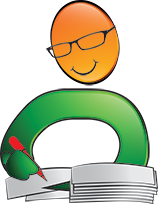 Proofreading, Editing, Critique
Getting help with your book from a professional editor is always recommended but often just too expensive. We have partnered with a professional editor with 30 years of experience to provide quality writing services at affordable prices.
Visit our Writing Services Page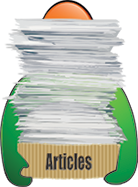 Hundreds of Helpful Articles
We have created hundreds of articles on topics all authors face in today's literary landscape. Get help and advice on Writing, Marketing, Publishing, Social Networking, and more. Each article has a Comments section so you can read advice from other authors and leave your own.
What is the Erotic Readers and Writers Association?
This is an online community of people who are interested in the many-faceted erotic scene and have been opening their portals since 1996. If you are a writer who wishes to explore this genre and are looking for submissions, this could be the place to start. The website features original pieces of fiction that feature erotic content and also submissions from sources requiring work of this kind.
The story gallery features a selection of poems and short stories (or flashers as they are wittily called) from authors whose styles vary greatly. You can pick up tips on the use of dialogue and character forming to help you decide the style of erotica you wish to write.
There is a section "For Authors" and contains insider tips, resources, and services for both seasoned writers and authors new to the scene. The insider tips section will take you to the Writers Resource Page where you can find information on marketing, recommended reading for authors to be and a stack of reference material. Where do you go to commission a saucy cover for your erotic book? The answer is here, along with advice about the familiar pitfalls such as plagiarism and copyright.
The calls for submission page can help you if you are short of inspiration for your new project. There is currently calls for "The Best Bondage Story of the Year" which includes a comprehensive guide that lays out clearly what the publisher wants from your submissions. There is a contract to study and clear instructions on payment and deadline. Other calls for submissions are less specific, for instance, the "Best Lesbian Erotica of the Year" simply asks for sexy stories about gay women! Of course, there are details of payment and word count, but fewer details about what the publisher wants from the stories so more room for your imagination to run free!
The website also has a great resource for writers to network, share problems, and joys of writing, and help each other in a safe environment. As I'm sure you can imagine, the world of erotic writing can attract some characters that are not just there for the writing and ERA-writers is designed to weed out these people and allow a safe place for you to share your thoughts.
The cover critique workshop is an informal way to ask other writers what they think of potential artwork for the cover of your book. The key to this workshop is to be specific and ask for what you want. Are you worried your cover is too erotic and may be subject to Adult Filtered by Amazon? Ask your peers, you can even ask for harsh criticism or gentle suggestions. The key is to remember the people who are providing your critique have been there and done it. It is also worth noting that if you are looking for general comments this is not the place to ask. You will get a critique and it will suggest you revise your work.
Written by Readers' Favorite Reviewer Tracy Young