Author Services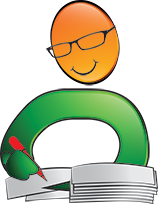 Proofreading, Editing, Critique
Getting help with your book from a professional editor is always recommended but often just too expensive. We have partnered with a professional editor with 30 years of experience to provide quality writing services at affordable prices.
Visit our Writing Services Page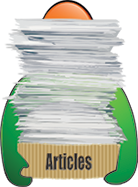 Hundreds of Helpful Articles
We have created hundreds of articles on topics all authors face in today's literary landscape. Get help and advice on Writing, Marketing, Publishing, Social Networking, and more. Each article has a Comments section so you can read advice from other authors and leave your own.
What to Consider in Writing a Self-Help Book
Life comes with many challenges, some of which you have been through and learned how to overcome. Now, you want to share these secrets with others going through similar circumstances. In this article, we discuss three questions you need to consider in putting your ideas into a helpful self-help book
1. What Exact Problem Does Your Book Address?
Most nonfiction books identify a problem and proffer practical, step-by-step solutions. This feature applies the most to self-help books. Focus on a particular challenge and show your readers how to handle it. A broad spectrum of challenges may appear appealing at first, but in reality, no book can effectively address a vast scope of problems. So narrow your purview and focus on a concrete concept you can provide solid insight on with a unique approach aimed at a specific audience.
Specifying your audience helps you shape your book and write it well. Ask yourself, who will gain the most from this book? Where do these people live, and what do they do for a living? Next, you need to decide the exact aspect of their problem to focus on and identify the many forms it may take. Try to make this problem obvious right from the cover of your book. Then, spell out the solution your book intends to discuss and how it applies to the problem.
2. What Gives You Authority to Write About The Subject?
The commercial success of a self-help book rests heavily on your authority and credibility as a writer. An established reputation makes your readers believe you have what it takes to improve their lives. To create trust among your readers, share facts about yourself and focus on your structure and style. The first thing that can give readers confidence in your work is your qualification; what you have studied or researched to make you an expert in what your book addresses. Second, readers will believe in the opinions shared in your book if you have an experience that shows you understand what you're talking about.
Another way you show credibility is through the structure and style of your book. Show readers that you understand what it means to be in their position. More than bombarding them with the wealth of knowledge your studies and experience have shown you, you need to show your readers that you understand what it's like to be them. Don't sound too preachy, like you are talking down to your readers as a superior expert. Lace your writing with empathy and a perfect understanding of their condition, and present the solution in a way that makes your readers feel you are helping.
3. What Stories Best Illustrates Your Position?
Your book needs to tell a story, but not in the traditional sense. Yet, some principles about story writing also apply to self-help books. Your first chapter needs to captivate your readers from the first paragraph and the first sentence. Beginning with a perfectly narrated anecdote is a great way to open your book and get your readers hooked from the first page.
Also, a great way to solidify your opinion or a crucial message in your book is through powerful, emotional anecdotes that your readers can readily relate to and consider compelling. Stories are perfect for leaving a lasting impression in the minds of your readers and propelling them to follow your guidelines. However, don't tell stories that don't contribute to the message of your book.
Written by Readers' Favorite Reviewer Frank Stephen