Author Services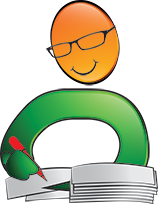 Proofreading, Editing, Critique
Getting help with your book from a professional editor is always recommended but often just too expensive. We have partnered with a professional editor with 30 years of experience to provide quality writing services at affordable prices.
Visit our Writing Services Page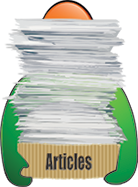 Hundreds of Helpful Articles
We have created hundreds of articles on topics all authors face in today's literary landscape. Get help and advice on Writing, Marketing, Publishing, Social Networking, and more. Each article has a Comments section so you can read advice from other authors and leave your own.
Why You Need To Have An Email List - Part 1
Today, more authors control more of their work than they ever have done. Social media and digital media are incredibly popular, easy to use and provide authors with the means to market and publish their work to an extent that they feel able to. It doesn't matter whether you are signed up to a traditional publishing house or you are self-published; you can play a part in marketing your own hard work. There are plenty of ways to do this but the single most important tool that you should have at your disposal is an email list.
The email list is the only real evergreen form of marketing that you will have; it will never change because you can reuse your list over and over, no matter how many books you pen, and it is the most effective form of marketing an author can have.
What Is An Email List?
Well, that is fairly self-explanatory – in literal terms, it is a list containing email addresses. More specifically, it is a list of people who have signed up to hear news from you, people who are interested in what you do as an author. Email lists are the perfect marketing tool, a medium through which you can inform people, be they existing customers or potential ones, about new books, about upcoming events, anything that may interest them.
At one time, email lists were used for everything but with social media sites like Twitter and Facebook, they don't tend to be used so much. However, they are still an incredibly powerful tool. Unlike the social media sites, when you send something out, a piece of news or content via your email list, it is an individual advert and should be kept to announce the most important news only, not every little thing.
How Do Email Lists Work?
Each email that you send is a professional relevant advert about your work or content that you know the people on your list want to read; what you send is associated directly with your name and you want that association to be a good one.
At its most basic, an email list can be used to announce the release of a new book; you can build that up by teasing previews and enticing readers to become fans. That way, when they see your name on a book, they may just buy it.
People tend to find it easier to go from being just a reader to being a fan when they know that they will get important new information directly in their inbox. They give readers the feeling that you are personally contacting them and there is nothing more thrilling for a reader than to see an email from their favorite author in their inbox. And that, on its own, will make them far more receptive to what you have to offer.
So, the message that goes out to your email list is going to be effective but that isn't the only reason you should have one.
Written by Readers' Favorite Reviewer Anne-Marie Reynolds