Author Services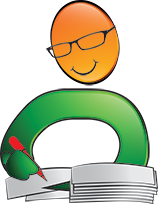 Proofreading, Editing, Critique
Getting help with your book from a professional editor is always recommended but often just too expensive. We have partnered with a professional editor with 30 years of experience to provide quality writing services at affordable prices.
Visit our Writing Services Page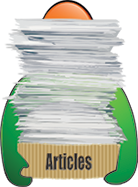 Hundreds of Helpful Articles
We have created hundreds of articles on topics all authors face in today's literary landscape. Get help and advice on Writing, Marketing, Publishing, Social Networking, and more. Each article has a Comments section so you can read advice from other authors and leave your own.
Why You Should Consider a Literary Agent When You Have Self-published
Self-publishing is a wonderful opportunity for any writer to be able to publish their work independently; they remain in creative control and it is a useful way of finding out if they have a popular book. Basically they can test the waters, so to speak, to see if they have a potentially salable book while making some profit at the same time.
However, having self-published your book, what are the next steps if you decide that you want to find a publishing house to publish and promote your book? Do you need a literary agent if you already have a book in print?
One thing to note is that the largest publishing companies will not look at any submission that does not come through the recommendation of an agent, even if you have had a relatively successful independently published book. However, having said this, many of the smaller publishing companies will take an interest. Therefore, it all depends on who you want to approach. Obviously if you want the backing of the larger publishers then you will need a literary agent to represent you.
If you want to get a foot in the door of the traditional publishing world then you will in most likelihood need an agent. They will represent you and your work when meeting with publishers. They also know the publishing world and the 'right' publishers to go to for the type of book you have created. They are able to steer you in the right direction. They are also kept up to date with all of the latest trends and happenings in the literary world so are an absolute fountain of knowledge which you can tap into.
They will also make you credible; editors will listen to an agent if they value and champion your book. One of the many difficulties that self-published authors face is that of not being taken seriously and an agent can help with this. They can add their experience and expertise to your proposal.
Literary agents do, though, cost money, but you have to consider that if you do land that lucrative book deal then it is well worth the investment, and would you have landed a book deal without their help? It is a chance that you need to take.
It is also worth noting that even though you have published a successful book independently, in many ways when approaching a publisher you need to start from scratch and produce a manuscript. It is not acceptable to merely hand over your self-published book as the odds are that it will not be read, it will land on a pile of other unread books. Literary agents can help with formulating your manuscript and can also help with writing a query letter.
So should you consider a literary agent in helping you to find a publisher for your independently published book? If you want to be taken seriously and have your book traditionally published, then the answer is a resounding yes.