Author Services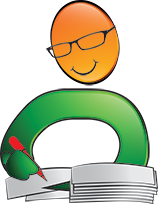 Proofreading, Editing, Critique
Getting help with your book from a professional editor is always recommended but often just too expensive. We have partnered with a professional editor with 30 years of experience to provide quality writing services at affordable prices.
Visit our Writing Services Page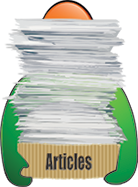 Hundreds of Helpful Articles
We have created hundreds of articles on topics all authors face in today's literary landscape. Get help and advice on Writing, Marketing, Publishing, Social Networking, and more. Each article has a Comments section so you can read advice from other authors and leave your own.
Why You Should Consider a Literary Agent When You Self-Publish
Literary agents act as the middlemen between you, an unknown writer, and the major publishers. The agents have contacts in the publishing world to help you get published and to get your book sold. They are the ones who will negotiate publishing agreements, sell sub-rights such as foreign rights and electronic and media rights, and simply manage your business and financial affairs so you can concentrate on writing.
Literary Agents Make the Publishing Process Simpler
In small independent presses, you don't require a literary agent in order to get published. If you are printing your book online at Barnes & Noble or Amazon, you don't need a literary agent. However, if you want your book published by a traditional publishing house, then you need a literary agent. If you have connections, and you have the capabilities to get your manuscript all the way to a high-level editor, then you don't need an agent.
For others, it is best to hire a literary agent. These agents have connections that you don't have. The best literary agents are aware of the literary trends. They know which publishing companies specialize in particular type of books. There are lots of writers battling for the attention of a small group of editors. But if you have a well-written book and a literary agent, then you will definitely get the attention of one of the editors.
The Cost of Hiring a Literary Agent
The literary agent earns a living by selling book publishing rights to several foreign and local publishers. They never ask for an upfront fee. They charge a commission on the sale. Literary agents usually charge a commission if they sell the publishing rights of a book. The normal commission ranges from ten to fifteen percent for the sale of local rights and fifteen to twenty percent for foreign rights.
The publishers pay writers an advance against royalties. The literary agent deals with the terms of the sale, then asks a commission for the writer's hard work. You create a fabulous first novel. Lots of people love it. Several agents want to represent you. Choosing the right agent is not an easy task; there are things that you need to consider.
The agent will ask for the exclusive rights to your manuscript for a specific period of time. If you feel that there are potential buyers your literary agent cannot reach, or you or anyone other than the agent has the opportunity to make a deal that the agent cannot make, you can make an exception in the contract for that specific situation or you can let the agent earn the commission even if someone else sold your book during the exclusivity period.
The literary agent usually chooses the longest possible period of time to make the sale. The agent should be given a reasonable amount of time, but not too long. A one year contract is long enough for the agent to be able to make a deal. Others offer only a six month contract.
There are lots of reasons why hiring a literary agent is important. Aside from making it easier for you to publish your book, you will be able to profit from it for a longer time. Just make sure that you have chosen the right agent for your book.
I decided to self-publish when I wrote my epic fantasy, and understood that it meant that my books would not likely ever get picked up by a major publishing house. Recently I'd seen articles like this inferring or directly saying that agents and publishing houses are now more open to taking on self-published authors or their works. I tried two agents. Both were consistent in saying that major publishing houses have little interest in republishing a self-published work; and that they as agents would only consider representing the as-yet-unpublished work of self-published authors.