Author Services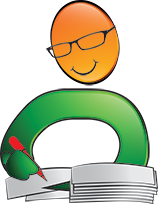 Proofreading, Editing, Critique
Getting help with your book from a professional editor is always recommended but often just too expensive. We have partnered with a professional editor with 30 years of experience to provide quality writing services at affordable prices.
Visit our Writing Services Page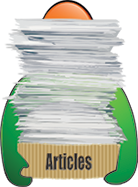 Hundreds of Helpful Articles
We have created hundreds of articles on topics all authors face in today's literary landscape. Get help and advice on Writing, Marketing, Publishing, Social Networking, and more. Each article has a Comments section so you can read advice from other authors and leave your own.
Women Writers Dressing Professionally While On A Budget
While some writers have the luxury of dressing in their jammies, there are some who need to dress professionally on occasion or always. In this article, I would like to focus on women writers and the dilemma of finding professional clothes on a budget.
Clothing exchange parties are so fun and productive. Gather the gals, their unwanted clothes, some snacks, drinks, a little music and have a free-for-all.
Thrift stores are nice, especially a charity thrift shop. You are giving back for the kind service that they are doing for you.
What you already own may seem boring or hopeless, but I bet you can find some clothes in there that you forgot all about.
Yard sales in the spring and summer are super. Sometimes, if you ask nicely, the seller just might come down on the total amount.
Pre-owned clothes on popular websites are ways to buy without having to shop all day, get frustrated and have aching feet.
Black Friday or after Christmas sales armed with coupons are a bargain. Not only the sale price in itself but if you have the coupons you can probably get up to 50% to 90% off.
Don't buy expensive name brands. Cheap brands look just as nice.
Sell your clothes at consignment shops, then buy what you need from the sales.
Look for clothes that are machine washable, not dry clean. Sure the clothes look nice and neat right from the dry cleaner, but those trips to the dry cleaner get to be a real expense.
Black pants with various blouses are classics. Of course, cream blouses look the best, but you just cannot wear cream blouses every day. So, buy a variety.
Buy shoes that are comfortable and mostly black. The days of having to wear pumps every day have changed.
Out of all, my favorites are good thrift stores and yard sales. You really have to put in the work though, if you want to find the hidden gems. However, searching for that much-needed article of clothing is so well worth it. Once, at a thrift store, I found a really nice, dressy black leather coat. On other occasions, I have found really good, go-anywhere tops. Once at a yard sale, a woman had a free box with 5 pencil skirts. I grabbed them. I have yet to wear the pencil skirts, but I have them if need be for an occasion.
As I telecommute for work, I can dress casually. However, when I worked out in the public, I would wear basically the same items over and over, but were clean. For example, black and blue pencil skirts with cream color blouses. I did invest in two business skirts, making sure I had something decent for job interviews. Then, I wore pumps. My feet are now paying for those days, for example having to see a podiatrist, which is why I suggest comfortable shoes.
All in all, have fun and don't stress. Who doesn't like shopping for nearly free?
Written by Readers' Favorite Reviewer Leiann Lynn Rose Spontaneo