Author Services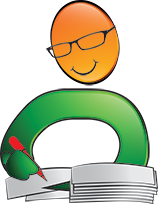 Proofreading, Editing, Critique
Getting help with your book from a professional editor is always recommended but often just too expensive. We have partnered with a professional editor with 30 years of experience to provide quality writing services at affordable prices.
Visit our Writing Services Page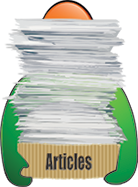 Hundreds of Helpful Articles
We have created hundreds of articles on topics all authors face in today's literary landscape. Get help and advice on Writing, Marketing, Publishing, Social Networking, and more. Each article has a Comments section so you can read advice from other authors and leave your own.
Words We Don't Want to Hear – And Other Pet Peeves
"It needs more editing!" Ugh! Every writer's nightmare. Necessary, but a nightmare nonetheless. And, just when we think we've edited with the maximum quality of thoroughness, we're told to edit again. It's no wonder writers hate their work once they finally see it in print.
I, for one, never want to hear the editing word again. But I will. I know I will. How about you? What words do you cringe at when you hear them?
Here are some of my most hated words:
- "So, you're a writer. That's nice. What do you write?"
- "What's your book about?" This is a popular interview question, but it really irks the writer. Read the synopsis to get an idea of what the book is about. Don't ask the author. There are more interesting things one can talk about than what the book is about.
- "I wish I had time to be a writer." Real writers know it takes time to write, but real writers make the time. That's the difference between a wannabe writer and a writer: a writer writes.
- "Writing is such a nice hobby." Oh! Don't those words make you cringe? Writing is more than a hobby. It's a passion. A way of life. For me, as for most writers, writing is who we are. It defines us. It's not a hobby. Crocheting is a hobby.
- "How do you choose your characters' names?" Frankly? I don't. They choose me. It happens. Why make a fuss over the names? The name either suits the character, or it doesn't.
- "Do you ever fall in love with your characters?" Now, I haven't been asked this question, but a writer friend has. And she was stumped. On one hand, how can a writer not fall in love with their characters? We, the writer, have created these characters, after all, so it's love 'em or hate 'em. But I suppose the question posed was meant to address the notion of romantic love. Hmm! I leave that one for you to ponder.
- "How many books have you published?" As if that's the only way a writer can identify themselves as a writer. Some of us choose to write short stories and nonfiction articles. That's writing, too, if not in a book form.
- "When is your book being published?" The first time I was asked this question, I had only just finished writing the first draft of my first novel. I hadn't started sending it out to potential publishers. People seem to have the misguided idea that writers write and then they publish, just like that. People don't realize the amount of time and effort that goes into writing, editing, finding a publisher, promoting and so much more. My book will be published when it is published and not before.
I have a lot of pet peeves where my writing is concerned. I hate it when my writing isn't taken seriously. I hate it when I'm not taken seriously. Don't you? I hate it when I run out of chocolate, just when my energy level is running low and I need a booster shot of chocolatey goodness. For some, I suppose coffee or wine would do just as well. I hate it when I write a brilliant sentence at the beginning of the day, or sometimes in the middle of the night, and when I read it again later, I have no idea what it means. So much for brilliance!
What are your writing pet peeves?
Written by Readers' Favorite Reviewer Emily-Jane Hills Orford