Author Services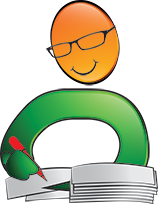 Proofreading, Editing, Critique
Getting help with your book from a professional editor is always recommended but often just too expensive. We have partnered with a professional editor with 30 years of experience to provide quality writing services at affordable prices.
Visit our Writing Services Page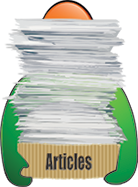 Hundreds of Helpful Articles
We have created hundreds of articles on topics all authors face in today's literary landscape. Get help and advice on Writing, Marketing, Publishing, Social Networking, and more. Each article has a Comments section so you can read advice from other authors and leave your own.
Writing a Book for English as a Second Language Learners
When writing a book geared toward English as second language learners, a few things are important for the writer to be aware of. A good book can "aid in dispelling what are often myths about other cultures, and replace those myths with an accurate understanding of the other culture as one that is different from one's own, yet to be respected and valued" (H.D. Brown, 2000). An English as a second language author needs to be aware of stereotypes, attitudes, and audiences when writing regardless of if their book will be fiction or non-fiction.
Stereotyping
A stereotype is a conventional and oversimplified conception or image. At times, a stereotype may in fact accurately portray archetypal members of a culture, but they are not always truthful descriptions of all individuals within a single culture (Whitman, 2018). Brown (2000) claims that judging a single person of a culture by the overall traits of the culture prejudges and tends to lead to misjudgments.
In order to avoid stereotypical views, it is important for a person to learn how to recognize and understand the differences that exist between cultures. In doing so it becomes possible for the writer to not only appreciate the individual differences that exist between different cultures but also to write characters from different cultures in an authentic manner without prejudices.
Attitudes
While avoiding stereotyping it is also important to be aware of attitudes toward other cultures. It is very easy for an attitude to be applied to a culture that is based on a self-perceived stereotypical view. Learners tend to gain motivation from positive attitudes and lose motivation from negative ones. For this reason, it is important for a writer to not only be aware of their own attitude while writing, but also the type of attitude they give to their characters and how those characters will be perceived by the readers. If an English as a second language learner perceives that a character from their culture is being wronged, treated unfairly, or shown in a stereotypical manner then that reader's own motivation may decrease and they will likely lose interest in the book.
Audience
It is very important for a writer to be aware of their targeted audience; however, this is doubly true when targeting an audience of English as a second language learner. Adult and child learners learn in vastly different ways so it is vital that the book is geared toward the correct learning style. For instance, most adult learners tend to be autonomous, self-directed, and goal-oriented; this leads them to have a preference for reading material that is both practical and relevant. They want a book that interests them and is relevant to both their age group and culture. On the other hand, child learners tend to want to be entertained, they want a book that pulls them in and motivates them to not only learn English but to want to keep learning it.
References
Brown, H. D. (2000). Principles of language learning and teaching (4th ed.). Englewood Cliffs, NJ: Prentice Hall.
Whitman, B. (2018). TESOL Training International (12th ed.). TESOL International.
Written by Readers' Favorite Reviewer Sefina Hawke