Author Services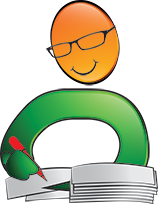 Proofreading, Editing, Critique
Getting help with your book from a professional editor is always recommended but often just too expensive. We have partnered with a professional editor with 30 years of experience to provide quality writing services at affordable prices.
Visit our Writing Services Page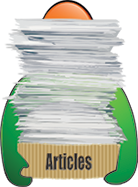 Hundreds of Helpful Articles
We have created hundreds of articles on topics all authors face in today's literary landscape. Get help and advice on Writing, Marketing, Publishing, Social Networking, and more. Each article has a Comments section so you can read advice from other authors and leave your own.
Writing From Home And Loving It
As a writer, you can write as the sky is the limit, whether you generalize or specialize. The question, though, is where is the best location? Personally, I think at home. Let me discuss with you my take on doing so.
First of all, no need to sit in bumper-to-bumper traffic. No need for a vehicle, period. No vehicle upkeep. No expensive office attire. You save money, period. You may work in your jammies. No noisy atmosphere. You may only have noise if you so choose to do so, such as a radio or a fan. No workplace gossip. No unhealthy lunches. You have your own kitchen to prepare what you so choose. Save money from being blown at Starbucks and use your own coffee maker. You can make your own hours. No supervisor telling you what to do. You may take on as many side hustles/gigs that you want while also doing your writing to bring in some more money. A writer may make as little or as much as he/she desires. You can work from wherever you want, whether from your kitchen table or on top of your bed. You have less stress. You may be happier. You can be a stay-at-home parent. You can do what you love. For example, that blog you have dreamed of. A writer has more time available to exercise. Next, you may take a break or "siesta". I have always wondered why the United States never had a set siesta like some European countries. Having siesta time is so good for productivity.
Writing at home perks are what have kept me at it all these years. People usually say to me, "Oh, you like to keep yourself busy." People do not consider me as having a "job." I proudly say that I am productive and what I do, writing, really is a job. I would like to share with you a quick little story that relates to this… On Rat Race Rebellion about a year ago, a woman shared a story about how her husband was in the service and she wanted to bring in extra money. She had tons of side hustles but not one particular "job." She needed to write her position on her resume. As she had enough side hustle hours that equaled a full-time position, she thought for a while then wrote "professional side hustler." I was so proud of her. I have often thought of doing the same thing, after having read about her. For example, I write book reviews and write articles for Readers Favorite, but also am a chief editor for four (4) hubs on Hubgarden.com. Then, another example, I write in discussion forums for myLot.com.
Who cares what people think? If you are good at writing, do your writing. If you like writing comedy, write comedy. If you like romance, write romance. You get my drift. People are never going to stop reading. There is always going to be writing job availability. So everyone, write on, especially from home.
Written by Readers' Favorite Reviewer Leiann Lynn Rose Spontaneo