Author Services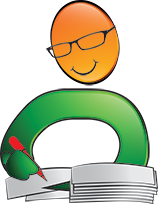 Proofreading, Editing, Critique
Getting help with your book from a professional editor is always recommended but often just too expensive. We have partnered with a professional editor with 30 years of experience to provide quality writing services at affordable prices.
Visit our Writing Services Page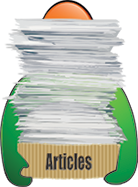 Hundreds of Helpful Articles
We have created hundreds of articles on topics all authors face in today's literary landscape. Get help and advice on Writing, Marketing, Publishing, Social Networking, and more. Each article has a Comments section so you can read advice from other authors and leave your own.
Writing Your Query Letter – Your Bio Part 1
Truly good query letters are written in three separate parts – an introduction, your pitch, and your bio. It is the last part that seems to cause the most issues and raises the most questions so, keeping that in mind, there are some things you should include and some things you should definitely leave out. You should also be aware that this section will be different, depending on whether you are a non-fiction or a fiction writer. For non-fiction writers, the bio is long and is incredibly important because it's where your credentials go. For fiction writers, the bio can be as big or as small as you want or not there at all. What we're focusing on here is the bio for the fiction writer as it is the more difficult to write.
What You Should Include
Mention of traditionally published books – the number one thing to include. State the title, publisher and year and any awards.
Published short stories – only if they were published in a respected journal or you were paid for them.
Any published books that saw good sales – mention them briefly; it will show you have an audience already. In terms of eBooks, an editor will see sales of over 7500 as impressive but these must be proper sales, not giveaways.
Articles you have been paid for – you don't need to list the titles, just the publications you wrote for.
Any writing awards – the bigger the better! Use your judgment as to what to include.
If you are active in a recognized writers organization – such as the MWA (Mystery Writers of America), SPJ (Society of Professional Journalists) and so on.
If you have an MFA - basic English degrees are not worth mentioning, only those that show you have taken the steps necessary to get where you are.
Your profession, if it is connected to the book – if you are a doctor, for example, and your book is based on the medical profession or you are a lawyer writing courtroom dramas, then say so because it lends a real air of credibility to your story and it is likely to be factually correct.
Research – but only if it was something truly amazing. Let's say that you are writing a story based on North American Indian tribes, just saying that you researched it isn't enough; if however, you went and lived on an Indian Reservation for several months, it's worth mentioning.
Talk about the platform if it is impressive enough – for non-fiction writers, the platform is vital; not so much for fiction writers. If you feel that any element of your platform is impressive enough though, then mention it.
So, now you know what you should include in the Bio section, you should be able to write a fabulous, to the point, query letter. Before you do that, though shouldn't you know what not to include? That will be the second part of this series so before you put pen to paper, head on over and find out the rest.
Written by Readers' Favorite Reviewer Anne-Marie Reynolds