Author Services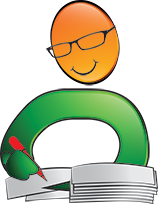 Proofreading, Editing, Critique
Getting help with your book from a professional editor is always recommended but often just too expensive. We have partnered with a professional editor with 30 years of experience to provide quality writing services at affordable prices.
Visit our Writing Services Page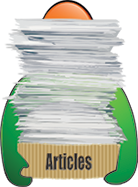 Hundreds of Helpful Articles
We have created hundreds of articles on topics all authors face in today's literary landscape. Get help and advice on Writing, Marketing, Publishing, Social Networking, and more. Each article has a Comments section so you can read advice from other authors and leave your own.
Your Nonfiction Book Proposal (Part 3 of 3)
Publicity and Promotion: This is where you present the promotional opportunities for your book and how it can help generate an audience. Assuming that you have established a market, the publicity and the promotion will serve as the cogwheels that will start the sales running. Having a target market will not work in itself. Having a promotional scheme is what creates awareness—to inform the public that such a book exists. How you plan to reach your audience is the defining key of this section. Your intended audience may not show interest in your book. Tap specific groups that cater to the type of book you represent such as book clubs, non-profit organizations, consumer and trade groups. Make suggestions on how to reach these groups by using different media channels in a cost-effective way. As an example, most of the time, authors commit to a marketing phase where they go on a tour for book lectures, book signings, interviews, radio and television appearances, and podcasting on social media. These are effective ways to create potential sales for an author. It helps if you have media connections. If not, the good news is that booking for radio and TV appearances are free.
Outline: In this section, you provide the list of chapter titles along with an overview of what each chapter contains. It gives the publisher a glimpse of what the audience will be getting if they purchase your book.
Sample Chapters: Depending on how many chapters the publisher's guidelines require, this is where you put the sample chapters of your manuscript. The standard for the number of sample chapters ranges from two to three chapters. For new authors, sample chapters are a must. This shows the publishers that you can deliver what you promised.
Presentation: Presentation is half the equation in submitting a book proposal, like a chef presenting a dish. Authors proofread religiously, reading their proposal over and over to ensure no error finds its way into the page. Asking someone to read your proposal could help, as our eyes and mind can sometimes play tricks on us by assuming that we already know what we are reading. Error oversight happens this way. Moreover, be sure that your manuscript adheres to formatting guidelines. Publishers prefer the body of the draft double-spaced with equal margins on both sides. Proposals are often sent through courier services, but with the advancement in digital technology, some publishers will include in their guidelines to submit proposals through their submittable platform or through email.
Consider this article as your checklist. Once you have followed the tips outlined here, you are ready to send off your proposal with great hope and confidence. Think of your book proposal as the golden key to unlocking the door to an opportunity for traditional publishing success. Make sure that your book, or your product itself, delivers the promise you have explained in your proposal. Armed with the know-how of how to proceed, start working on your book proposal and good luck!
Written by Readers' Favorite Reviewer Vincent Dublado