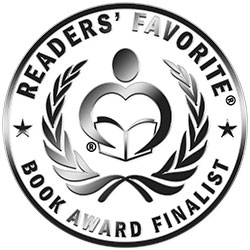 Reviewed by Astrid Iustulin for Readers' Favorite
What would your life be like if you were in charge? Would you feel happier and more fulfilled, or would you have the same feeling of being overwhelmed that (perhaps) haunts you now? If you have decided it is time to change, Harness Your Inner CEO by Becca Powers is the book that will guide you step-by-step through the process. Powers will explain why it is important to put yourself first (and why that is not selfish), help you find your fire, explain the connection between net worth and self-worth, and even how to turn pain into purpose. With the stories she will tell you and many exercises, harnessing your inner CEO will be a pleasant and rewarding journey.

Harness Your Inner CEO is full of resources and information that will be useful to anyone who wants to live the life they feel they deserve but have not yet achieved. Powers has given her readers all the tools to rearrange their priorities and change their way of thinking so they can thrive in their lives. I love that she starts each chapter with a story and then gives us exercises because this allows us to think much more deeply about what we have to do. In particular, I was incredibly impressed when Powers revealed how valuable the word AND is and how its use can support us. Furthermore, the chapter dedicated to pain turned into purpose deeply inspired me. For all these reasons, I recommend Harness Your Inner CEO to anyone willing to work hard to achieve what they want.