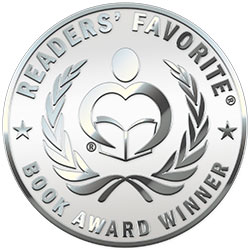 Reviewed by K.C. Finn for Readers' Favorite
Inside Passage: A Corey Logan Thriller is a work of fiction in the psychological drama, family drama, and intelligent thriller sub-genres, and was written by author Burt Weissbourd. The opening novel to the Corey Logan Trilogy series, we find ourselves in a drama-packed novel for adult readers where our central protagonist is a fierce female ex-con who knows she was set up for crimes she didn't commit. With a young son to care for, Corey must carefully toe the line with the secret dirt that she has on state attorney general candidate Nick Season, and find a way to skirt the life or death situations that find her en route.

Author Burt Weissbourd has crafted a highly compelling and originally narrated work that uncovers the complexities of politics, social structures, and the human mind as it delivers its exciting and twisting plot. An explosive introduction to what promises to be a thrilling trilogy of novels, I was really impressed with the development of Corey as a capable central hero with much to balance and consider despite her ferocity for justice and the truth. The psychological developments of the plot really hold water, deepening, and becoming more and more intriguing as the story unfolds. I also found the setting descriptive and illuminating, weaving in and around Seattle so vividly that you could be walking the streets there. Overall, I would recommend Inside Passage as a truly immersive and accomplished work of thriller fiction that will suit those who appreciate intelligent and deeply involved drama.