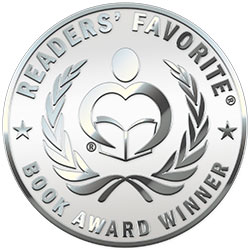 Reviewed by Pikasho Deka for Readers' Favorite
A sequel to Meryl Ain's award-winning historical fiction novel The Takeaway Men, Shadows We Carry follows the life of the daughters of Holocaust survivors Aron and Judy Lubinski, who migrated to the United States after the war. Fraternal twins Bronka and JoJo Lubinski chase their dreams of becoming a journalist and an actress, respectively. But an unexpected pregnancy causes JoJo to marry her longtime boyfriend, Bruce Stern, and settle down. Amidst the political turmoil and societal unrest of the 60s, Bronka pursues her career in journalism but struggles to form meaningful romantic relationships with men of her faith. When the father of one of her coworkers turns out to be a Neo-Nazi, it opens her eyes to the Nazis hiding in the general populace in post-World War II America. Finally, Bronka meets a kindred soul whose interests align with her modern beliefs.

Author Meryl Ain takes readers on a nostalgic trip through the 1960s and 70s, a time of monumental societal changes, anti-war rallies, and civil rights movements in America. Shadows We Carry tells the tale of two young twin sisters and descendants of Holocaust survivors navigating religion, love, and family legacy while coming to terms with a rapidly changing society. Ain's characters are fully fleshed-out and feel like real people going through life trying to overcome the odds they were born with. Each character is layered, and Ain's moving prose creates an immersive atmosphere and setting so that you can almost see late-60s Manhattan in your mind. Overall, a gem of a book for historical fiction lovers.