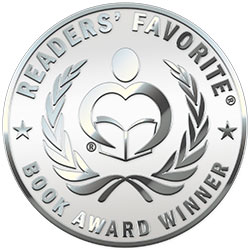 Reviewed by Emily-Jane Hills Orford for Readers' Favorite
They love us unconditionally and we love them back, but who loves whom more? That's a difficult question to answer, considering dogs have a much shorter lifespan than humans and their unexpected (it's always unexpected) and definitely unwanted sudden departures from life leave a big hole in their human's heart. No dog lover (dog owner) is prepared for the inevitable and it hits us like a heartless tornado – straight through the heart. Even those who never cry, sob uncontrollably when their beloved dog passes away. I know I have. But, they leave behind such wonderful memories, some funny, some sad, definitely thought-provoking, and we wonder how we ever lived before they entered our lives.

There are many ways to remember our beloved dogs, the most vibrant members of a household, of a family. For writers, the most soothing catharsis is to write about them. That's what Peter Bogyo has done. His book, A Dog's Life: A Collection of Humorous Tributes Celebrating Man's Best Friend, is a collection of touching and humorous stories about his own dogs and those who enjoyed full and rich lives with the author's friends. Each tribute begins like an obituary, naming the dog, how old he/she was (if known) and how he/she died. Then it turns into a charming story that fully describes the dog, from his/her looks to his/her character and unique traits. Photos of the dogs are also included. This book, which outlines both man's and woman's best friends, is a fitting tribute to so many dogs. Told with love and compassion, these stories will have dog lovers laughing and crying, probably both at the same time. There's nothing like a good story to remember a good furry friend.