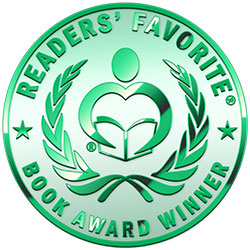 Reviewed by Peggy Jo Wipf for Readers' Favorite
In Alex Dotson: Secrets of a Small Town, author Alexis Bloomer weaves a compelling mystery around kidnappings occurring in the small town of South Bend, Texas. Alex Dotson has returned to her hometown -- after putting a stalker in jail and writing an article that won several awards -- to hide from the guilt that her writing has unseen consequences. When a high school teenager, Samantha, goes missing, the authorities do little to find her. The town's optimistic view that she will just show up one day frustrates Alex. As more girls disappear, Alex's persistence in questioning everyone has drawn unwanted attention towards her. Could the new police officer be the predator she fears? Is he trying to get close to Alex to hide the secrets about his past?
 
Alex Dotson is one of those novels you put down and think, "Wow, that was awesome!" Alexis Bloomer uses her gift of writing to make an impact with her stories. The author reveals how one person can make a difference in the lives of others. Alex Dotson was a journalist, but her articles were personal and it was her goal to show the truth to her audience. As this suspense thriller progresses, the intensity of the events develops into a bewildering web of crime. Though Alex comes across as a strong, independent woman, her insecurities show as she fears her ability to find the girls before the predator hunts her down. Her aggressive attitude is great as a journalist to hunt down a story, but people dislike her questioning ways. When I finished this novel, I felt that the author reveals herself through the characters; she has the beauty and compassion of Samantha and the skills and strength of Alex. I enjoyed this novel immensely and would highly recommend it to every reader.