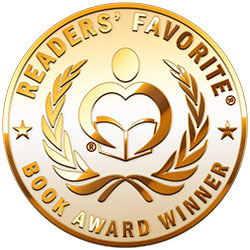 Reviewed by Cheryl Schopen for Readers' Favorite
In Anchored by Bridget E. Baker, we are first introduced to Alora and her world called Terra. Her special ability is referred to as Lifting, which is a power that no other woman on Terra has. She has hidden her ability her entire life because the people who care for her have insisted that it would be dangerous if others found out. Then, we realize that Terra and her life in this world are all in her dreams. She and her brother, Jesse, live on Earth and have been running from their own problems. Alora has three rules that she lives by: take care of her brother, avoid being noticed, and don't trust anyone. But when her two worlds begin collapsing into one another, her rules are getting harder and harder to follow.

Wow. Just wow. I had a feeling this book would be good, but I was not prepared to be so drawn into this world that it would be so hard to leave it. First, the cover is beyond beautiful. I can't get enough of it. Second, I was on the edge of my seat the entire time: not just the middle or the end, but literally from the first page to the last page. The two very different worlds are such a mystery throughout the story, and you find yourself trying to figure it all out right along with Alora, which was great fun! Then you have the brilliantly written characters and their relationships with each other. It felt so completely real. I never once questioned the authenticity of it. And the best part of it was the non-stop, action-packed, exciting plot. All I can say is, Bridget E. Baker, where have you been all my life? I can't believe this is her only book that I have read. I will most definitely be reading more of her work. This book has it all: suspense, mystery, love, action, romance, war, you name it. And it is all perfectly combined to produce the perfect story and the perfect beginning to what I know will be a fantastic series.