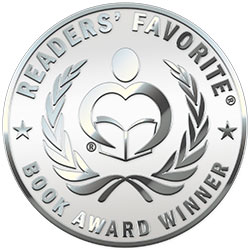 Reviewed by Essien Asian for Readers' Favorite
News of unusual violent incidents happening around the world has filtered into Oakland in bits and pieces but the residents of the city take little notice of this. Not until similar happenings occur within the city and deranged-looking people show up gibbering an unusual name. Tyler Boyd is far from interested in these happenings as he struggles to come to terms with the untimely passing of his older brother. When the plague strikes in the middle of his session in class, all Tyler wants to do is rush home to the safety of his home and his parents. Unforeseen circumstances and harrowing encounters are about to make what used to be a simple trip into a horrifying experience for the young man in Sean O'Connor's Blood Ever After.

Blood Ever After is different from your typical horror fest as Sean O'Connor builds up the emotional component of his story solidly. This in turn creates a balanced back story for not just the lead character in this curious adventure but also the supporting cast. Tyler's conversations with Joshi come off as so realistic it elicits the odd bout of discomfort from one who is adept at reading between the lines. The romantic subplot is cute with Charlotte's interactions with Tyler reminiscent of the kind of puppy love tested time and again in this adventure. O'Connor delivers on the horror component with his storytelling; he goes into the deadly details with blood-curdling glee as he describes death's approach in some of the most disturbing ways imaginable. Only a brave reader would read Blood Ever After without looking over their shoulders.