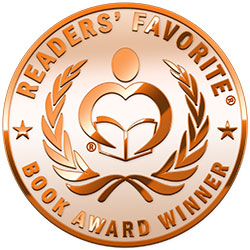 Reviewed by Sarah Stuart for Readers' Favorite
Burning the Bacon by L. Austen Johnson comprises four distinct sections of poetry – Gravity, In Memoriam, Entropy, and Parthenogenesis. These titles fascinated me before I began to read. The title poem, Burning the Bacon, is a declaration of love whilst Molded, one line of many says it all. "It's there in the spot you must have reserved for me in the shadows of your mind." Nighttime Routine describes preparing for bed, but it's included in In Memoriam – "I care for myself because you certainly didn't care for me." Entropy and Parthenogenesis are shorter than the first two sections, and each of the four is illustrated. All the poems are written freestyle in a way that allows the reader glimpses into the writer's mind – very brave and incredibly clever.

Of all the poems L. Austen Johnson has included in Burning the Bacon, my absolute favorite is The Passion. It is based on The Lord's Prayer, with a personal commentary after each line. Intriguingly, it ends with Amen, omitting "for thine is the kingdom, the power and the glory, for ever and ever". Burning the Bacon is different from any other poetry book I've read. No way is it a "coffee table" book. Its place is in a private bedside cabinet where it's handy when alone. Dip into Anticipation, Perspective: eight lines below the title of a poem by Walter Whitman, or Known. Burning the Bacon by L. Austen Johnson is a five-star must-have for poetry lovers and anyone ready to dip into something different.