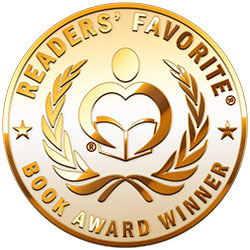 Reviewed by Ruffina Oserio for Readers' Favorite
Deciduous by Michael Devendorf features mystery and the paranormal, with strong hints of a fast-moving, enthralling thriller. Sienna loses her two children within ten months. Meanwhile, she struggles to keep her sanity after this devastating loss while striving to keep the memories of her children alive. A visit to the treehouse where Kai died conjures up images that are not just disturbing but terrifying. Something is absolutely wrong with the treehouse… or with Sienna. But then evidence from law enforcement shows that Kai's death wasn't accidental. Psychologically disturbed and convinced that someone or something sinister had a part to play in her children's deaths, Sienna must navigate a treacherous path, facing mistrust from neighbors, to unveil the mystery. When dark secrets are laid bare, will she be found standing and still sane?

Michael Devendorf plunges the reader into the mindscape of the protagonist and crafts scenes that are not just focused but disturbing. At one point, the reader thinks they know who Sienna is and then in the next moment they are doubting if they really knew her. But she doesn't fail as a character to engage readers emotionally, winning their sympathy. The opening is fantastic, emotionally charged, and electrifying. The premise is strong and the author introduces the conflict immediately. Characters like Jordan, Sienna's husband, and Yvonne, her neighbor, are elaborately written and they are characters that enrich the plot in ways that are more than ordinary. Deciduous is a twisty tale with strong psychological hints, cleverly plotted, and with outstanding characterization. It is a real page-turner.