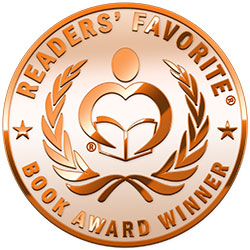 Reviewed by Steve Leshin for Readers' Favorite
I enjoy taking walks outdoors for my health, both physical and psychological. I am also a student of history and current events. That is why I enjoyed reading Finding Solace at Theodore Roosevelt Island by Melanie Choukas-Bradley. Not only a book about a little-known island close to Washington, D.C., it also reads as a reprieve from the hustle and bustle of everyday life. Easily accessible by car, kayak, bicycle or, if you are more ambitious, your own two feet, this little island named after the conservationist chief executive has a myriad of wonders in nature, starting with the sheer number and variety of species of birds that inhabit or frequent the island, depending on the season. The book is set as a year-long journal centering on the tiny island, yet it is also a heartfelt commentary on events during that time. Written during the year 2016, the author does an admiral job of giving the reader a sense of what was happening in the political scene in Washington, and how exploring Theodore Roosevelt Island was a means to cope with it all.

Finding Solace at Theodore Roosevelt Island is a cut above most nature books. Interspersed with her descriptions of the kingfisher, the osprey, and the island itself, Melanie Choukas-Bradley provides evocative insight on Theodore Roosevelt the naturalist. Using quotes from the famed conservationist and twenty-sixth president, as well as her relationships with descendants of the chief executive, and contemporary friends and relatives, the journal reads more like a novel. The writing style is poetic in parts, as well as entertaining. Now, after reading Finding Solace, when I take my walk outdoors especially during this recent pandemic, I can appreciate nature right in my own neighborhood.