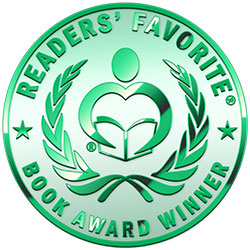 Reviewed by Alyssa Elmore for Readers' Favorite
Discover the secret world of female stock traders in the scintillating finance book, #FMJ Trust Transition Trade (How Successful Traders Said It, Did It, Lived It) by Jane Gallina. In a male-dominated world, one woman stands up and fights for balance and equality on Wall Street. When stay-at-home-mom and author, "Airplane Jane," discovered trading as a way to make a steady income while on maternity leave, she was ecstatic. Determined to take her power back and stay home permanently, Jane dove into trading and learned by trial and error. As her successes grew, Jane began blogging about her experiences, eager to help fellow traders. She was disappointed to find that few female stock traders are willing to admit to profit due to ridicule. Determined to support her sisters, Jane commenced interviewing female traders about how they got started, what they did to succeed, and what they suggest not doing. Armed with the testimonials of women from all walks of life, different professions, and different roads to success, this book shows the reader that, no matter how you choose to begin, with some effort, a lot of studying, and even more courage, anyone - especially a woman - can become a thriving trader. Filled with encouragement, humor, plus tips, tools, and resources, this book is certain to be the best first step in trading. What are you waiting for? Take control of your finances and your life!

#FMJ Trust Transition Trade (How Successful Traders Said It, Did It, Lived It) by Jane Gallina is an inspiring look into what life is like for female traders. I loved the honesty and freshness that Jane brings to the mysterious world of trading. As a stay-at-home-mom, I relished the idea of being able to take full control of my finances just by working a few hours a week. Through the interviews, Jane explores the many ways of trading. This book is perfect for those who know little about such a seemingly risky endeavor, walking them through the processes of many highly successful women that started out as clueless but now live their lives on their own terms. I enjoyed this book. I appreciate how the author empowers women - especially stay-at-home-moms - to take control of their lives and live their dreams. A delightful and highly educational read, this book is perfect for the trader-to-be.