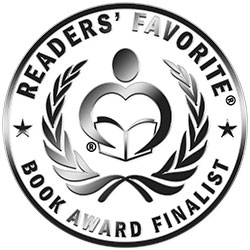 Reviewed by Trudi LoPreto for Readers' Favorite
In Her Dreams by Joanna Reeder is a time travel story with a new twist. Emily, a teenager living a normal high school life, travels back in time but never really leaves her bedroom. She visits the past at night in her dreams. Emily's travels connect her with people as she shares their worst moments, their best moments, and very often their deaths. In some cases, she does something that changes the outcome and affects the future. When she begins traveling back one hundred years and entering the life of Lucy, Emily finds herself more involved than at any other time. There she meets Andrew and, as hard as she tries not to, she falls in love with him. Back in her waking hours, she has found a new boyfriend, Duncan, and she cannot help but compare him to Andrew. Are there ties between the two, and why does she keep going back in time to become one with Lucy?

In Her Dreams will take you on a time travel trip like no other book you have read. The twists and turns that this journey takes each night are both happy and heartbreaking. The characters are realistic and the plot shifts back and forth from the present day to the past in a seamless and logical process. Joanna Reeder has made Emily's travels seem possible and, as the reader, you are on a roller coaster ride with her each night. I recommend this book for both young and old and it is a must-read for time travel genre fans. It offers a new and refreshing look with a totally different pattern.