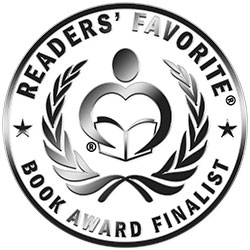 Reviewed by Astrid Iustulin for Readers' Favorite
Christine Bennett's Medical Missionaries in Turkish Arabia tells the wonderful and sad story of her grandparents, Arthur Bennett and Christine Iverson. Two graduates from the University of Michigan's School of Medicine, Bennett and Iverson joined the Arabian Mission and set up a hospital in Mesopotamia between 1904 and 1916. There, they worked for the sheiks and common people, fought diseases, traveled, and learned the Arabic language. At last, the outbreak of the First World War forced the missionaries to face a different situation. Written with quotes from letters, memoirs, and other personal and published documents, Medical Missionaries in Turkish Arabia is a biography that will delight readers fond of history.

Medical Missionaries in Turkish Arabia has all the charm of a book set in a different era, environment, and culture. Christine Bennett has been able to create a precise and compelling image of Turkish Arabia before the discovery of oil. Through Bennett and Iverson's story, the reader will discover a cross-section of a world that does not exist anymore, and that is fascinating for its exoticism. Through informative details and first-hand accounts, the narrative is fluid and enthralling. The contextualization of the events makes use of in-depth historical research. A wonderful set of pictures familiarizes the reader with people and places. But the best thing about Medical Missionaries in Turkish Arabia is that this is not just an exhaustive piece of history. This is Christine Bennett's magnificent tribute to her family, and she has made it enjoyable for everyone who reads her book.