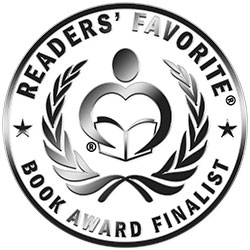 Reviewed by Deborah Adams for Readers' Favorite
Misplaced by Mara Gan is the second book in the Joined series. After the explosive first book, our main character, Meda, lands on a deserted beach with no memory of who she is or her past. The island she makes her home is cruel and far more primitive than the high-tech world of the first book, Joined. This second installment could almost be read as a standalone as not much carries over from book one until the end. The characters essentially start over as if they have never met because of their memory loss. Readers will be drawn into the romance as Meda and Perseus experience the same magnetic attraction that drew them together the first time.
Meda is a character with a lot of heart. Without knowing who she is, her time spent in the city of Akrotiri is fraught with hardship and daring acts of heroism and kindness.

The author, Mara Gan, does an excellent job with world-building and creating vivid visuals of the market place Meda frequents and the people she interacts with. You never get the feeling that Meda is safe from the corrupt men looking to put a stop to her interference, which will keep you on the edge of your seat throughout. Misplaced also provides plenty of levity and humor throughout which gives the story the grounding it needs. Readers will enjoy the quirks of the lovable side characters. Misplaced is a solid follow-up to Mara Gan's debut and I look forward to reading more from this author.