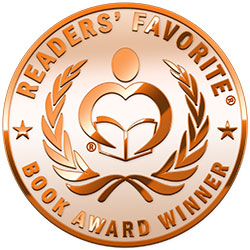 Reviewed by Kristine Zimmerman for Readers' Favorite
Vroom, vroom, vroom, it's time for a Monster Truck story. My Monster Truck Goes Everywhere With Me by Kathleen Marcath is part of the ASL Picture Book series. The book starts with two pages of illustrated signs used in the book, as well as an explanation that the word in bold on each page is the one being signed. The story starts with a young boy and his favorite big, loud, purple monster truck. He and the truck go everywhere together including to Grandma's house. He has an awesome day there playing and pretending. At the end of the day, he's exhausted and returns home, only to discover in the morning that his favorite truck is gone! Fortunately, his lost Monster Truck is soon returned to him.

Kathleen Marcath has captured the total fascination kids have with their favorite toys. Isaac Liang has done a fabulous job illustrating the signs that the characters demonstrate on each page. Pardeep Mehra's rich, colorful illustrations showcase how kids really see their toys, bringing so much character and life to his purple monster truck. What a terrific idea to create a series of ASL picture books. They will not only help those that sign feel included but serve as a great introduction for kids not familiar with ASL. What is even better is that My Monster Truck Goes Everywhere With Me is outstanding on its own. Monster truck lovers and fans of the movie Cars will ask for this one again and again. My Monster Truck Goes Everywhere With Me should be in every school and public library.