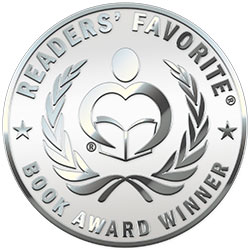 Reviewed by Michelle Stanley for Readers' Favorite
Mystery at Raven's Crest is a paranormal story by Salem Marlowe. Lee and Maggie, owners of a Victorian inn, accommodate a group of mystery writers who create a murder mystery, complete with 18th-century food and costumes. Despite the antics of three young spirits living in the attic, everything is going well until Rory, a new guest, is found dead. Lee and Maggie are worried their business will be ruined as this isn't the first murder committed at Raven's Crest. They use their supernatural powers to summon Amanda, another spirit, to help them. Something sinister is happening at the inn. Lee and Maggie don't want the guests to be frightened and are determined to get things back to normal as quickly as possible.

Mystery at Raven's Crest by Salem Marlowe is an entertaining and engaging story. It consists of several intriguing dramas that intertwine so well. It can't be easy for Lee and Maggie to operate an inn that is haunted, but they keep a cool demeanor, at least most of the time. The author has written descriptively. Lee and Maggie are organized and methodical, so I paid attention to every detail, just in case I missed anything relevant. Salem Marlowe provided some information on 18th-century food and other vital topics of the story. The characters were also charming with lively personalities. I like the Wiggan siblings, too. There were a few twists that kept me smiling, but there were a few sad, touching scenes. Mystery at Raven's Crest is a fun read.