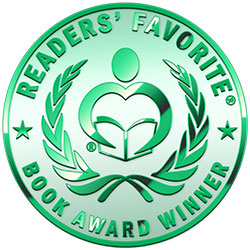 Reviewed by Jamie Michele for Readers' Favorite
Raising, and Losing, My Remarkable Teenage Mother is a non-fiction memoir written by Stacey Aaronson that chronicles the life of a young mother and her daughter, the author being the daughter. Bree finds herself pregnant just after she turns sixteen, and not long after she and her boyfriend had broken up. Despite not being in love, they marry at the strong urging of their parents. It does not last but Stacey has a loving father and Bree is a mother with an 'anything goes' approach to parenting. From the start, Stacey displays old-soul style thinking and is a beacon of responsibility in an unusual mother-daughter relationship. As Stacey grows up, we see her flourish in this role by accomplishing the unthinkable, such as reaching out to a doctor herself when she suspects a mental health issue and helping her mother find a piece of her past. But it is when Stacey's mother is diagnosed with cancer that Stacey realizes there are some problems in their lives that even she cannot fix.

As someone who was also born to a teenage mother, and whose mother died far too young, I was immediately drawn to Raising, and Losing, My Remarkable Teenage Mother by Stacey Aaronson. My mother died from breast cancer at the extremely young age of forty-three, and it was wonderful to read that Stacey had almost a couple more decades with her mother. As a child of the 70s, I enjoyed a lot of the pop-culture references that a Gen X kid would connect with, like a nod to the movie Uncle Buck, and similarities I could relate to like being confused as sisters, and also sustained us with a "diet of compliments for a few decades..." Bree is a woman who has been dealt some serious life blows, the worst being the diagnosis of two illnesses that are almost impossible to reverse independently, and it is hard not to feel like the universe is lashing out at her. This is the part of the storytelling where Stacey shines. Stacey is strong and self-aware, but so is her mother. She chooses her own path by basically forging a new one, and the bond shared between mother and daughter is beautiful. This is a difficult memoir to read because it does have great loss, but the overriding theme of love makes it worth the tears. Have tissues handy. Very highly recommended.