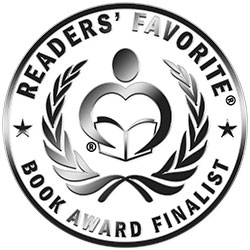 Reviewed by Rabia Tanveer for Readers' Favorite
Sins of Summer by Linda Heavner Gerald is the story of a young girl who was destroyed by a monster, but later she found it in her heart to forgive that person and finally set herself free from her past. There is just something about this novel that would not let me put it down. I literally devoured the story because I was so hooked up with Audrey and her journey. The story is real, gritty, raw and very intense. The author holds nothing back and gives the reader exactly what they want and deserve.

Audrey is the Golden Girl; she is pretty, her life is good, and she and John Brock are devoted to each other. Committed to spending a lifetime together, nothing can bring them down. However, tragedy strikes her life when she is abused and betrayed. She has no idea that what happened to her will change her life and any plans she had for her future. Quickly spiraling into alcoholism and other disruptive behaviors, she loses friends and the people who were once close to her. It is years later that she meets a person who changes it all for her. Through that one person, Audrey realizes that if she lets go of the past, it will no longer have any control over her.

Like I said, this is an intense novel and I was sucked into the story. The connection between Audrey and Diana is very powerful. Together, these two realize that they are not that different from each other and they heal together. From nightmares to consolation, these two stick together and grow up together. I really enjoyed this novel, it was simply perfect!