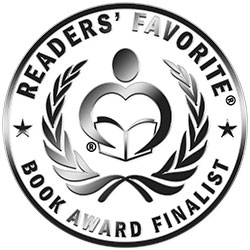 Reviewed by Kathy Golden for Readers' Favorite
In Spiritual Living for Busy People: How to Nourish Your Soul in Today's Hectic World, José de la Torre provides direction on how to live a spiritual life. One of the greatest features of this book is the well-labeled table of contents. While this might not seem like a big deal to some, the detailed headings make it so easy to return to any part of the book you want to study again. If you're not one who likes endless highlighting, once you view the headings, you'll understand what I mean.

José de la Torre's chapter entitled Isn't Spiritual Living Just For Spiritual People? shares some of the most well thought out explanations to help people get beyond the common and preconceived ideas of what is required in order to be spiritual. In each topic, the author provides, without preaching or even being defensive, sound reasons why people need not allow these arguments to make them feel they cannot live a spiritual life. I actually found this section to be my favorite.

Because it would be a spoiler, I'm not going to share the simple and liberating definition given of what spirituality is and how accessible it is to all of us. Yes, you'll have to read the book for yourself to get it. What I will say is that the author packs so much enlightenment into this book, from his insights about service to his engaging ways of working with the mind, the heart and the body. Spiritual Living for Busy People: How to Nourish Your Soul in Today's Hectic World is a comprehensive adventure and a concise imperative for anyone seeking a pathway to spiritual living. Moreover, it provides the guidance and the methods to finding that much sought-after inner peace that so many seek in this hectic world.