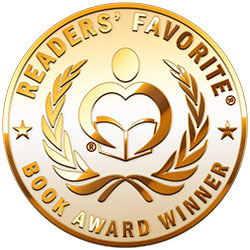 Reviewed by Anne Boiling for Readers' Favorite
Nick O'Reilly was a lawyer at a prominent law firm, Williams Gardner & Schmidt, where he had an excellent reputation and future. When the firm decided to take on a few pro-bono cases to better its reputation, Nick was assigned a domestic violence case. Nick soon found himself falling in love with his client, Dawn Nelson, and her son, Jordan. Becoming involved with a client was against the firm's policy. Nick's involvement with Dawn brought conflict at the firm and he was fired. Nick ultimately went out on his own and, just as things are coming together, life struck another blow.

This book will have a profound effect on the reader. Too often we think power, prestige, and money are important in our lives. In The Life O'Reilly, we discover what is truly important. Nick is a man that discovers his "cup runneth over."

Brian Cohen is a master at character definition and depth. The personalities of the characters are distinctive. The reader watches as Nick develops into a man that knows what is important in life. While this book is entertaining, it is so much more. This book has a deep message for the reader. The plot was well developed and this book was hard to put down.

The Life O'Reilly is not at all what I expected. I expected a typical lawyer story. This book is anything but typical. The plot is original, absorbing and gripping. Readers will not want to miss this one. I suspect it will make the best seller list.