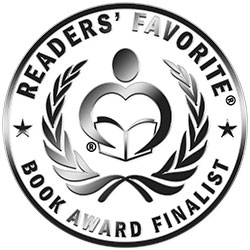 Reviewed by Anne Boling for Readers' Favorite
Gregory and Yolanda attend the same middle school. Gregory acquired a box that was left from his old science teacher. Among the items inside was an old red monocle. When he put it up to his eye he had a tingling feeling. He would see a tunnel in a concrete wall. When he took the monocle off the tunnel was gone. He put it back on and entered the tunnel. At the end he met up with two boys. They think he is a demon with a red eye. He escapes and returns home. The next day everything is messed up, people yell at him, his brother, his father and step mother and his teachers. No one is happy, except Yolanda. The world has completely changed.

Yolanda notices things are changed. Her favorite story book King Arthur has changed magically. Gregory shows Yolanda the monocle. Together they embark  on a fun filled adventure and end up back in time to just before Arthur became the king. They meet Merlin the Magician, The Lady of the Lake, and King Arthur's sister.

The Taker and The Keeper is a grand story. Middle Schoolers will love the adventure. The plot is interesting and well developed. There is action, adventure and suspense.