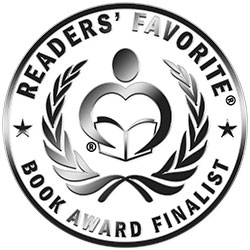 Reviewed by Rabia Tanveer for Readers' Favorite
The Tegen Cave by Inge-Lise Goss is an amazing horror fiction that made me sweat and that is not easy, I can tell you. Sara Jones, the protagonist of the story, knows that her life will not be the same. She ran away from her boyfriend and his crime family and started a new life in a new place. She even has a new boyfriend and her life is finally picking up. Things go downhill quickly when she receives a mysterious package. Inside the package is a spider. Despite being confused, she knows that somehow she and her family are compromised.

Now people around her are dying of mysterious poisonous spider bites. What is even more mysterious is the fact that these spiders and their poison have no effect on her. She is immune to them. And now that she is 25 years old, something about her past and her heritage is coming forward. Can she trust anyone in this world? With everything happening around her, can she keep herself and her family safe?

This novel has romance, action, drama and a lot of thrills for readers who love horror novels. You can actually feel your skin crawl when you read scenes about spiders. I loved Sara; she is relatable and she is strong. She is a level-headed character and very deep. Even with so many things happening in her life all at once, she was resilient and this is the reason why I loved her. This is definitely one of the best novels I have read this year. It was wonderful and truly well written.