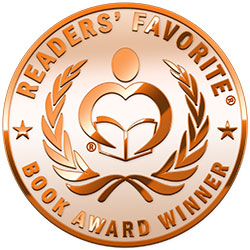 Reviewed by Rabia Tanveer for Readers' Favorite
The Triskelion by Victoria Lehrer is a dystopian tale where two people desperately in love are trying to find each other, but the world has other plans for them. Dora d'Arc is the daughter of a Landlord of the Earth and she is in love with a prisoner. While Dora and Caellum are in love, they cannot find a way to be together as long as he is in jail for challenging the people who rule them all. In order to be near him, Dora moves to Transtopia but only to find herself figuratively under the oppression of the Imperial Governor. With no way out of their predicament, Dora decides to marry the son of the Imperial Governor in exchange for Caellum's life. However, she has no idea that he has already broken out of his prison and is masterminding a plan that will not only free the people but enable both of them to be together forever. What is going to happen now? Can Caellum and Dora find a way to be together?

Although I did not read the first novel in the series, I had no issue with becoming invested and interested in the characters. The story itself is very captivating; the highs and lows of the plot had me riveted and wanting more. Dora and Caellum were going through some tough times in this novel, but their growth and development were amazing. Dora was not helpless or desperate; Caellum was fearless and ready to fight. They made a very strong couple that makes you want to cheer them on. I loved the story, the characters, and even the villains. There was nothing I would wish for the author to change in the story. It is perfect the way it is! A very interesting and entertaining novel.