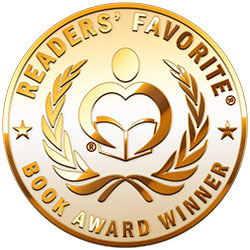 Reviewed by Lee Ashford for Readers' Favorite
"Voluntary" by Aaron Powell is a short, powerful vignette of one possible near-future dystopia. Earth has been polluted, abused, over-populated, and just generally degraded beyond the point at which it can sustain the life it is expected to support. In a desperate attempt to stem the tide of decline, nations around the world have come up with various means of reducing their population; means which would have been unthinkable a generation earlier. In China, all the prisoners were executed. There was talk of holding a lottery, whereby the poorer Chinese citizenry would choose who could live and who should die. In America, death theaters have been established, wherein anybody can "volunteer" to commit a peaceful, painless suicide while watching a movie, in exchange for government promises of some kind of special consideration for the survivors of those who die. Some are promised a higher education for their children, or perhaps a special job/career in exchange for the parent voluntarily removing himself from the population.

This short story is extremely compelling. Although such a course of action seems absurdly unthinkable now, the reader must nevertheless consider the possibility that some day – perhaps someday in the not too distant future – Earth's overall condition may be degraded to the point that this may well be considered as a viable option. What makes this story feel so real is the emotion expressed by the two main characters who have volunteered. Their comments and thoughts are as realistic as any you or I might have. They shake their heads in wonder at how the world ever got to be in this position. They realize mistakes have been made, but find it hard to comprehend how the mistakes could have cumulatively led to this. "Voluntary" is a hard-hitting, emotion-filled drama that will bring a tear to your heart, if not to your eyes. I give this my highest recommendation.