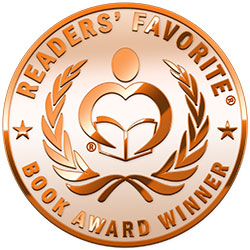 Reviewed by Susan Sewell for Readers' Favorite
A teenage girl living in a post-apocalyptic world inadvertently finds herself competing in a contest for the right to live in a secure environment in the dystopian novel Wall of Fire (Wall of Fire Series: Book 1) by Melanie Tays. With a deadly pandemic devastating the world, twelve domes are set up to protect the unaffected citizens. The dome-city Emery lives in is divided into three portions, the Flame, the Smoke, and the Ash. Emery and her family live in the Smoke, and even though life is tough and challenging, they are protected from the virus. Now that she is seventeen, Emery can compete in the Burning to have the chance to live in the Flame, a more hospitable environment, but the risk of losing and being exiled to the Ash is too great. However, when Emery sneaks beyond the Flame to acquire the only means for her brother's survival, she is caught and forced to compete in the Burning. Can Emery win a place in the Flame? Or will she be banished to the Ash?

Wall of Fire (Wall of Fire Series: Book 1) by Melanie Tays is an exciting post-apocalyptic novel set in a dystopian world. Dramatic and intense, the story and setting are reminiscent of Suzanne Collin's novel and the 2012 film, The Hunger Games. Skillfully written, the story flows at a brisk pace, the intensity, and anticipation building a compelling story arc that snowballs to an unexpected and electrifying conclusion. With engaging characters and a unique setting, I was captivated from the first page until the last. This book is the first in a spectacular series, and I am eagerly looking forward to reading the sequels. It is a riveting post-apocalyptic novel, and I highly recommend it to everyone from twelve years old on up who enjoys speculative fiction and dystopian stories.