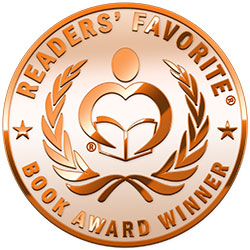 Reviewed by Anne Boling for Readers' Favorite
A Man Down was written by Sgt. Clyde Hoch and is the biography of several military heroes. The names may not be familiar to most readers but each of the men lost his life while serving in the military. Ray Ira Haas and the author grew up together; both men joined the military, Sgt. Clyde Hoch chose to be a Marine and Ray chose the Army. Ray had a premonition that he would not survive Vietnam and requested the position of Radio Operator so that he would never be in the position to take a life. Several other brave men are discussed; among them is Lance Corporal Nicholas Rodriguez. Rodriguez served in the Marines in Afghanistan. When he returned home his family saw a change in his personality. Nick had PTSD. He died of a fatal gunshot wound that was ruled a suicide. "In 2012, were more service men died from suicide than in combat."

Sgt. Clyde Hoch shares what it was like to serve in the jungles of Vietnam. There are numerous photographs of the plentiful dangers in the jungles that were home to the enemy. A Man Down is filled with photographs that breathe life into the stories of the soldiers. The author reminds readers that we should take a few moments of our day and remember the men that fought for our country. Sgt. Clyde Hoch is a talented writer. He successfully gives homage to the heroes in this book but does so with great dignity, never stooping to melodrama. His writing style is conversational. Not only will the families of these heroes appreciate this book, but so will history buffs and those interested in the military. This book is appropriate for readers in middle school through adulthood.