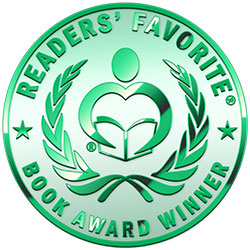 Reviewed by Astrid Iustulin for Readers' Favorite
Marvin J. Wolf's A Scribe Dies in Brooklyn is one of the finest mystery books I have read in recent times. With a wonderful blend of suspense, action, and humor, it has all the ingredients of the best-written stories. I have been waiting to find a book like this for a long time. Its plot revolves around the search for the missing third part of the Aleppo Codex, the oldest complete Hebrew Bible in the world. The President of Israel gives the job of finding it to Rabbi Ben during a secret meeting. Rabbi Ben's research leads him to Brooklyn, where the old man who had allegedly taken the Codex out of Syria lived. Anyway, the old man died and the Codex disappeared again. Rabbi Ben will try to find it with the help of the deceased's charming grandniece, Miryam.

We need more books like A Scribe Dies in Brooklyn. Its aura of mystery captivates the reader's attention from the first page, and it keeps them reading the book until the end. Unexpected turns of events have one glued to the page, constantly waiting for what will happen next. Wolf creates the right atmosphere for this kind of story without neglecting wit and intelligence. I really enjoyed his essential but meaningful descriptions and his lively, often funny dialogues. The characters are remarkable for the humanity of their deeds and thoughts. It is easy to sympathize with them. A Scribe Dies in Brooklyn is the perfect book for anyone who enjoys excellent writing.