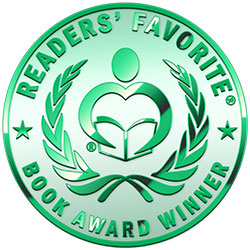 Reviewed by Arya Fomonyuy for Readers' Favorite
A Strange Beginning is the first riveting entry in The Byron Series by Gretta Curran Browne, a story that transports the reader into the early life of one of England's most respected personalities and a poet who is favored by many across the world — including me. The author takes the reader into the very early part of the protagonist's life, when he was barely ten, living with his troubled Scottish mother in rented rooms in Aberdeen. When the reader meets him, he is miserable, going under the name of George Gordon, and abused in more than one way. Read on to find out the stunning discovery that his destiny is somewhere else in England, that he belongs to the aristocracy, and that his real identity, his real name, and his life are associated with wealth.

Gretta Curran Browne's writing — lyrical and inimitable — will seduce the reader right off the bat, with wonderful offerings of beauty captured in the setting, awesome descriptions of the social life at the time of Byron's early years, and wonderful insights into the protagonist's psychological bearings. Listen to how she captures the setting and how she connects it with a trait of the protagonist: "The mountainous beauty of the landscape of Aberdeenshire inspired in him his first great love, a love that was to stay with him for all of his life — a love of solitude." As one reads through A Strange Beginning, one is in no doubt that the book is well-researched, with relevant historical references and themes that will connect the reader to the England of Byron's time. It is compelling and utterly delectable to read, a great read for fans of Byron, and readers who are into well-crafted historical novels.