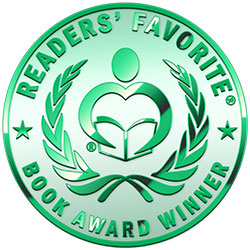 Reviewed by Emily-Jane Hills Orford for Readers' Favorite
"Nothing attracts a crowd like a crowd." The same can be said about reviews; not just book reviews, but any kind of review. Reviews are the means of converting customers into buyers. And the more reviews you have, the more likely Amazon will boost its ratings of your book and send more buyer traffic your way. Even bad reviews are good reviews. Why? Well, think of it. Would you trust a product, book, or anything else for that matter, that only received raving 5-star reviews? Remember: "One man's trash is another man's treasure." So, how does an author get more reviews on Amazon? Well, first of all, the author must be aware of Amazon's community guidelines. Avoid the idea of review swapping, as this has gone awry over the past few years with people taking advantage of the potential it offered, often leaving poor, useless reviews, like, "This is a good book."

Dale L. Roberts' guidebook, Amazon Reviews for Books: How to Get Book Reviews on Amazon, has a lot of useful insight into book reviewing on Amazon business. Award-winning and a self-published author, Dale knows how important reviews can be for the success of one's books. His book leads the reader through the process, beginning with a good introduction to the importance of reviews. He also presents the Amazon guidelines and policies which are important to know when actively seeking reviews. He also presents some options for seeking reviews and what to look for in a potential online book reviewer. The book is clearly laid out and an excellent resource for all authors, new and established.