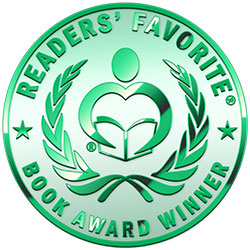 Reviewed by Luwi Nyakansaila for Readers' Favorite
An Occasional Damage of Roses is a collection of poems by James Victor Anderson. The work aims to help readers realize the reality that has always been in front of their eyes and break the binding walls formed by the thoughts and suggestions of other people; to be their authentic selves and find the inner child that was lost. The poems discuss precognition, consciousness, serenity, purpose, and many more topics. Some lyrics are written like stories of memories and trauma; others are in-depth thoughts and quotes about life. The poems cover life, death, growth, nature, seasons, witchcraft, and magic themes. Get a copy of this book to enjoy these moving words.

An Occasional Damage of Roses is a transforming poetic work that will make you reflect on things you perceive to be true. The poems will make you view life differently and realize that it is not always black or white. From family to our memories and the way we see nature, there is always another side to the story. Whether it was an old man remembering the war, two lovers running toward each other in an orchard, or friends talking about their fathers, the author perfectly captured their emotions. The poems convey healing, change, dreams, love, and self-awareness. The words can have different interpretations depending on your perspective, but they will make you feel. I enjoyed reading this collection because it has a consistent format and smooth flow. Poems are meant to speak to the soul, and James Victor Anderson's work did just that and made me relate to the subjects of his poems. Great work.