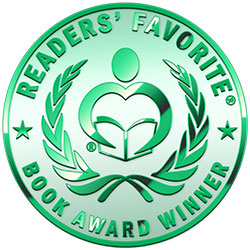 Reviewed by Divine Zape for Readers' Favorite
Are You Being Set Up To Fail? by Jillion R Rising is a slim but relevant book that explores one of the common experiences of millions of people in America — and elsewhere: the tragic sense of failure. In this book the author identifies a feeling that is becoming a belief for most people, the thought that they are destined to fail and that nothing they try ever succeeds. The book answers the difficult question: Why? Why do most people feel like they can't amount to anything? In clear and powerful prose, the author examines the political and social systems that nurture this feeling in readers, and shows clearly how the media subtly communicates a message of hopelessness to the masses. The author then offers a road map to a liberating journey that allows readers to regain their inner freedom, reconnect with their core personal values, and redefine success on their terms.

This book will empower people, especially parents, to identify the media junk that leads people to feel helpless, helping them understand how corrupt politics and the advertising industry can impact negatively on the lives of individuals. The author looks critically at the misleading voices of the media, how information overload can create stressors, the connection between our mental thought processes and the quality of life we live, the moral dilemma of sin, and a lot more. Jillion R Rising's book is a wonderful gift for this generation, a message of hope, and one that empowers readers to take their destiny in their own hands, to take full responsibility for their lives. The writing is confident and the author comes across as an authority on the subject. In fact, this is one of those books that will help readers understand the social conditioning that they are being subjected to, and to find ways of liberating themselves and creating the life they want. Are You Being Set Up To Fail? is a book to read and pass on.